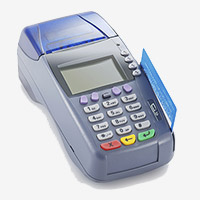 Bay Cities Payments is the answer to all of your credit card processing needs! We pride ourselves on our local touch but offer state of the art technologies. We offer a full range of merchant services at affordable prices for accepting non-cash payments and virtual transactions. Bay Cities Payments specializes in matching their credit processing solutions to the needs of your individual business at an affordable price. We offer a free, no obligation review of your credit processing statement. Schedule an appointment to review your payment processing needs today. We will provide friendly, local service and will make sure that your electronic payment processing technology is state of the art. We will become your payment processing partner.
Bay Cities Payments is a local Santa Rosa business that brings credit card processing to a new level. We customize a suite of services especially for your company, tailoring it to fit your exact needs. Packaged services can often mean wasted effort and wasted money – we avoid that loss by giving you only what you need and nothing more. We can even rent the payment terminals to you so that you won't need to invest in the equipment until you're ready.
As a local business, we are proud to offer local services and support, as well as help increase consumer commerce in the area. Our cutting-edge technologies are safe and secure, including the latest trends like mobile payments. When it's time to expand your business into the world of credit card processing, let Bay Cities Payments in Santa Rosa be the partner to welcome you in. With a personal touch you won't find anywhere else, we can help you get started today.