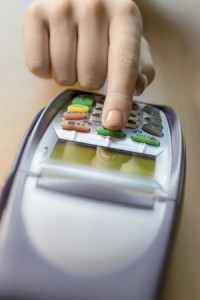 Credit card processing for your San Francisco business is only a single phone call away – so contact Bay Cities Payments! We provide several of the same business solutions as the large companies, but with a friendly, small business touch. We understand the complexities of running a small company and aim to make it easier than ever to expand your payment options. Our merchant services include credit card processing, PCI compliance, consulting, and even equipment rental. We can help you design the perfect solution for your unique business needs, all while improving the local economy.
Our processing services and equipment rental make it more affordable than ever to accept non cash or check payments. You can avoid the big investment of new terminal equipment by renting from us, even if just for a trial period to see how it will change your San Francisco business. Credit card processing will give your customers payment options they didn't have before. You and your clients can both trust that all payment and personal data is kept safe and secure every time a card is swiped.
With new payments accepted, you may start to see your customer base and business grow. Our business solutions can grow right along with you, providing the same great services and even adding new ones as you need them. We've been serving the local area for over five years and have grown to be a trusted source of payment processing for many different types of businesses.
When it's time to add credit card processing to your San Francisco business, contact us first. We'll be happy to provide a consultation and be your local resource for merchant services!