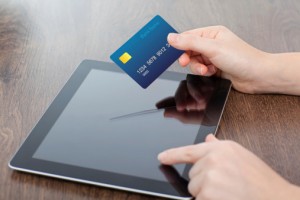 Mobile payment processing in Santa Rosa can be the next thing to help you take your business to the next level. The convenience and portability of mobile payment technology is unsurpassed – no matter where your business takes you, you can accept payment. From brick and mortar stores to a hot dog cart on the corner, your customers will appreciate the flexibility of alternate methods of payment besides cash-only.
Bay Cities Payments is a local Santa Rosa company, offering an array of mobile payment processing options and services tailored to your business and clientele. If you're looking for smartphone or tablet accessories to swipe cards or software to allow manual entry, we can do that. If you'd prefer stand-alone mobile payment terminals, we've got that covered, too! Your options are vast and we continue to seek out the newest and best cutting-edge technology to better serve you and your customers.
Go where your customers go – bring your business to them. Mobile payments are cost-effective and secure, with a simple and easy-to-use interface. Beneficial to your business and your clients, mobile payment processing can expand your boundaries beyond Santa Rosa. Start taking in debit and credit transactions and see just how far your business can take you.
Contact Bay Cities Payments today to learn more. We will provide the merchant payment services you need to get started, along with the equipment, knowledge and local customer care to keep you moving forward. We want to be your local partner and help the area's economy grow and thrive!