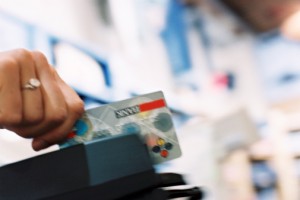 When your business needs payment processing for Santa Rosa locations, look no further than Bay Cities Payments. Our local company provides the payment terminals you need to allow your customers to complete their transactions safely and securely, right on site. We even offer equipment rental so your business doesn't have to make an initial costly investment up front. Credit transactions don't have to be expensive or stressful. We can help make the transition to accepting new forms of payment easy!
Providing easy-to-use payment processing and credit card acceptance to your customers can broaden your consumer base in Santa Rosa. Accepting cash only can limit sales and turn buyers away. With payment terminals, you can accept credit and debit cards and turn those payments into profits. Consumers expect the convenience and ease of credit cards – many people don't even carry cash anymore! In a digital world, a simple swipe of a card is the sort of quick transaction that we've all come to know and trust. We provide the equipment, knowledge, and business savvy to get your company everything in needs in order to accept other forms of payment.
Our payment processing services will give you all of the right tools to get your business up and running or to add on new benefits for your customers. Our Santa Rosa team has offered these services to the area for over five years and can give your business a personalized sort of customer care that the bigger companies just cannot match. If it's time to open your doors to all types of payment options, it's time to give Bay Cities Payments a call today.