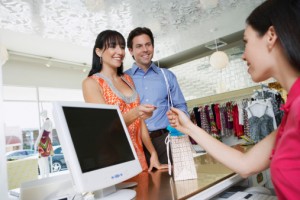 For the top merchant payment services in Santa Rosa, your business doesn't need to go to the big guys. You can trust Bay Cities Payments for your credit card processing needs. We offer a level of customer service the giant corporations just can't match while providing many of the same services, equipment, and benefits.
We can tailor your payment processing plan to meet the needs of your specific business. We take the time to learn what your customers expect and determine the best course of action to start accepting non-cash payments fast. After you start processing these other forms of payments, you could see your sales skyrocket! In today's world, many people opt out of carrying cash, and not being able to accept credit or debit cards could make a significant impact on your sales. Bay Cities Payments offers merchant payment services to Santa Rosa businesses and is proud to be a local company.
Credit card processing doesn't have to be expensive, stressful, or a big hassle. We are able to make the transition to digital payments easy, with a personal touch from a local friend. Your business can trust on the reliability of our services, regardless of the size or scale of your company. We offer a range of merchant payment services, and you can pick and choose which ones are the best fit for your Santa Rosa business. Contact us today and see how you can start accepting non-cash payments tomorrow!