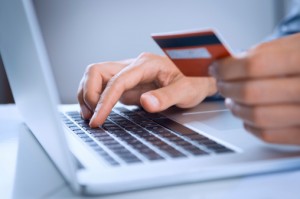 For flexible payments, consider virtual terminal credit card processing for your Santa Rosa business. Bay Cities Payments offers virtual terminals, eliminating the need for a stand-alone credit card machine in your store or business. You can still offer safe and secure payments for your customers without the costly investment of payment terminals.
Virtual terminals still provide safe storage of credit card information and payment processing, but save space and add convenience. No more clunky terminals taking up space on your desk or counter. Virtual terminal credit card processing can be accessed anywhere with internet access in Santa Rosa and beyond. Be flexible and still be able to handle credit card processing to complete your business transactions, no matter your location or mobile business.
With our virtual terminal options, you can set up recurring transactions, view and prepare custom reports, and keep up with your transactions easily and quickly. If you have access to the internet, credit card processing is possible. Bay Cities Payments is a local Santa Rosa company, offering virtual terminal credit card and payment processing and other merchant services. By choosing us over a bigger payment processor, you can trust that we will respond quickly to any issues that may arise and provide customer service that is miles above the rest.
If your business is ready to start collecting non-cash payments, consider virtual terminals and all the benefits that come with it. Let us help you decide if this is the right transaction service for you and your customers. Call us today and learn more about Bay Cities Payments and everything we can do for payment and transaction processing.