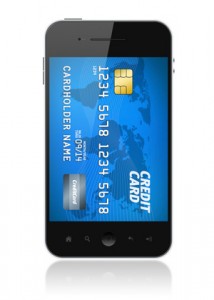 In order to for your business to succeed, you have to keep up with the times. Today, that often calls for the ability to be able to accept payments via mobile device like tablets or smart phones. For a small or mobile business, this technology can be a lifesaver. Even brick and mortar storefronts are choosing to use app-based payment acceptance solutions rather than the traditional register or card terminal. It's fast, convenient, and secure.
So where does ProcessNow come in? It advances your business by giving you a level of security and versatility that was probably nothing but a pipe dream. Instead of dealing with multiple terminals and storage systems, you can use both ProcessNow Mobile and ProcessNow Register in tandem to accept payments from multiple locations and process them in a single system. If you've always toyed with the idea of creating a mobile wing for your business in order to sell at fairs, street markets, or other locations, ProcessNow will help you make that goal a reality. It offers a high degree of flexibility, allowing you to choose which employees can access ProcessNow. If you can use smartphone technology, then you can use ProcessNow.
In order to start using the system, simply download the app. It's currently available through both Google Play and the App Store, and can be used on a variety of tablets. Using the app will allow you to accept most major credit cards, as well as PayPal payments, from anywhere you can use a mobile device. In order to use ProcessNow, you'll need a special stand that works with select tablets. It even includes a cash drawer for cash transactions.
Working with this particular card acceptance system offers you the advantage of working with TransFirst, which means you also get next-day funding, leading data security technology, and live 24/7 customer support. If you're ready to incorporate a mobile system for your food truck, cart, or other portable business needs, contact us here at Bay Cities Payments. We'll help you get set up!