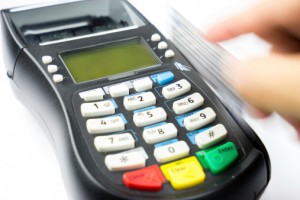 Payment processing equipment rental in Santa Rosa has never been easier, more affordable, or more local! Bay Cities Payments offers a wide range of payment terminals and transaction equipment that will help you expand your business beyond cash-only sales. Watch your business, customers and profit grow by adding in credit and debit options for your clientele. No longer limited by just the cash in their pockets, they will be able to buy more and spend securely with your business.
Payment terminals can be expensive and an investment risk if you are unsure of the amount of use it will receive at your location. We make it easy to test the waters, so to speak, and give non-cash transactions a chance for success. Our payment processing equipment rental services provide your Santa Rosa business with the hardware and services you need to make credit card payments a reality.
With the credit terminal rental, you can also receive our array of merchant services specially designed to help your business grow into its new transactions. By only purchasing the services you need, you can be assured you won't be wasting time, effort, or money. We help design a plan suitable for the size and sales level of your company. Our rental contracts can be for shorter or longer terms, depending on your business needs.
It's time to offer your customers the convenience of non-cash transactions, and our payment processing equipment rental services can help with just that. Plus, we're a local Santa Rosa company and are proud to provide top-notch customer care to our area clients. We offer cutting-edge technologies, secure payments, and services you can trust. Contact us today and see how we can help your business take flight.